Snap's top four printed marketing materials
Published: 1 June 2016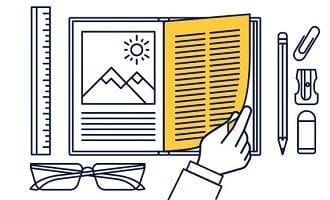 Getting back to basics with marketing
As we near the end of the financial year, we look forth to what we can do differently in the next. Is the 2016/17 financial year going to be yours? Here's how it can:
1. Leave an impression with business cards
Handing out business cards is how you can create a link between a name, an email, a phone number, and ultimately - your face.
First impressions last and the quality of your business cards can have a big impact on your potential customers and clients. It's easy to have your business cards printed, but what's more important is the design.
Don't get lost in the clutter of business cards sitting on someone's desk. Make yours stand out. With hundreds of graphic designers available, it's an easy choice getting yours printed with Snap.
2. There's no such thing as too big
Your business deserves attention. What better way to advertise your business than by having a full-scale poster or banner with oversize print and amazing graphics?
A TV commercial you say? Well, yes. Perhaps. But we are talking budgets under $100K here. Need help with your design?
Snap's range of graphic designers always incorporate striking imagery to capture your audience's attention. There's a reason why we're the best in the business!
3. Promote through promotional products
Magnets, loyalty cards, gift certificates, stickers. There's no limit to how you can boost your marketing materials.
Little subtleties like this can really establish your business as the thought leaders in your industry. As one of the quality options for printed marketing material what are you waiting for?
4. Brochures and flyers
Highly effective marketing mediums, these are great ways to support your online marketing campaigns.
Also great for print-only campaigns, brochures and flyers are a fantastic option to provide your audience with all the information they need in a presentable manner.
However, be careful not to overload the viewer with too much information it's always best to seek professional advice with your design, and our Snap designers know a thing or two about presentation!
First time's a charm
Your printed marketing material is something you should aim to get right the first time, every time. Once it's been printed, there's no turning back, so before you do always give your items a thorough proof read (we go by the 'proof three times' law).
Your local Snap Centre has all the experts in-house to meet your needs. From copywriters to graphic designers - there's no task we can't handle. For all your marketing needs, who better to trust to help build your business?