Snap Lane Cove helps client secure Multi-Million Dollar Tender
Published: 23 June 2015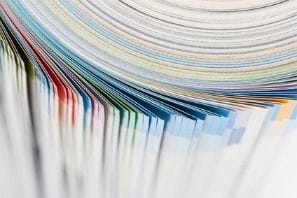 Let's face it, if you don't get your proposal in you are unlikely to win the tender. This was the scenario a nation-wide electronics store was faced with.
Product information and photography had been delayed and the client was unable to supply until one day prior to submission.
This was no ordinary tender. The catalogue was to be designed, copy written and printed to illustrate all of their capabilities.
Paul, Linda and the team at Snap Lane Cove assured their client that they would pull out all stops to get him over the line with a document that would help him close the deal, and that they did!
The team engaged overdrive when the documentation arrived and pulled an overnighter to deliver a beautifully designed 138pp catalogue which has now set the tone for the company's entire commercial sales image. The whole team got behind the project and had fun doing it. The client was grateful and ecstatic, even more so when they won the tender!
Now that is client service. Well done Lane Cove!