Snap Gosford shows the client how with a video demonstration
Published: 1 April 2015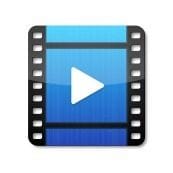 It started out like a run of the mill job. The client calls and requires 100 flyers delivered to Gosford Post office by 9am the following day.
Straight forward until the file supplied is too large for the equipment it is to be printed on. Not a problem for Snap Gosford! They modified the flyer to portrait so it would fit on his equipment and emailed the customer.
The customer, still sceptical, had any doubts removed when a sample was made up, and took video footage and accompanying stills to illustrate what was proposed. The result - one happy customer and a job delivered on time.
Here is the testimonial from the client:

"Snap Gosford was great in helping us get brochures urgently printed. They noticed the supplied files were landscape and therefore would not fit on his digital equipment and could not be printed. They did however proactively think about how we could get around this and took initiative in making a call on how we could in fact print using his equipment . They were quick in sending us a number of images of the brochure layout and even a video to show us how it folded out and would be viewed. This made us comfortable knowing we had seen the final product.

I was very impressed with the fast response and ability to think of a solution which gave us a quality output".
Well done Gosford, great client service and out of the box thinking!