Snap Darlinghurst wastes no time when it comes to last minute jobs
Published: 4 August 2015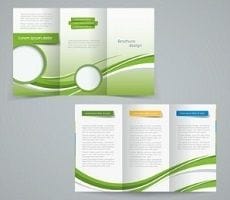 Snap Darlinghurst wastes no time when a client needs a fast turnaround on an important print run!
Franchise Owner Rahul received a phone call from the Managing Director of a local company who was flying overseas in two days and needed corporate brochures printed for an exhibition. No problem for Rahul, he's used to tight deadlines and was ready and capable to complete the task at hand. The job got complicated when the client needed to amend the information at the last minute due to a change from a supplier.
With less than 24 hours to go Rahul sprung to action to get a hard copy proof ready for client approval. The company had strict branding guidelines and a hard copy proof was essential to get the "go ahead" for this project. When Snap Darlinghurst finally received approval there was only 18 hours remaining to print the brochures before the Managing Director's flight.
Rahul had the job printed, finished and delivered with time to spare, which lead to a very impressed client. The Managing Director was so happy he took time out of his busy schedule to pen these kind words,
"Rahul is dedicated to providing the best possible customer service and works hard to meet our needs, often meeting with us in person to talk through options and offer technical advice.
Most recently Snap Darlinghurst were able to turn around a 100 unit print only one day after receiving the artwork. We have no qualms in recommending Rahul and his team at Snap Darlinghurst for all your printing needs"
Now this is an example of great customer service. Way to go Snap Darlinghurst!