Snap Chatswood Anderson Street show us how to work with a client's tight budget
Published: 3 November 2015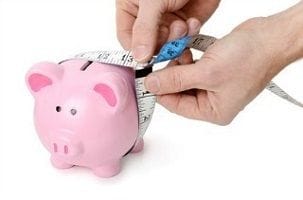 Snap Chatswood Anderson Street prove that you can always find a solution for your client's budget constraints.
When you find creative solutions to work around a client's budget limitations you create happy, loyal customers. Knowing that their long-time client had a very limited budget, Snap Chatswood Anderson Street worked closely with them to find the perfect balance of quality and cost. Without sacrificing print quality the team was able to produce conference booklets, name tags, posters and signage that saved the client money.
By keeping their design levy low and using a low cost paper Snap Chatswood Anderson Street was able to stick to the client's budget and they even managed to fulfill the brief a few days before the deadline. Their client was so happy with the overall design and high quality results that they had the following to say:
"I just wanted to thank you for the impossible that you always manage to achieve.
The result you provide, along with a more than acceptable price, shows yet again the dedication and never say die attitude that makes me very happy to be able to call on your team.
I appreciate the efficiency and quality of work together with the support you give in finalising last minute adjustments for each event. You always go "the extra mile".
I look forward to working with you again in the near future."
Learn from this great example of customer service, and find ways to help your clients with their budget constraints.