Snap Brisbane, Felix Street shows it has G20 credentials
Published: 3 March 2015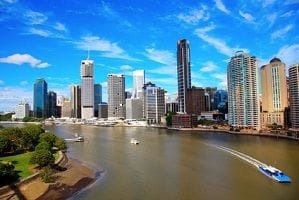 On October 31st Judy and Wayne Altenkirk of Snap Brisbane Felix Street, sprang to attention when they received a request for quote for some banners for the G20 Summit.
The banners were to be used at media events for the President of a high profile country. Okay, easy you think? Well maybe, if the country you were dealing with is English speaking, but this was not the case. Details of the job had to be hand drawn, and approval for artwork had to go overseas, resulting in at least a 12 hour delay with each artwork revision. After 14 artwork revisions approval was given for a sample to be printed and it was delivered to the hotel on time.
All over, job well done? Unfortunately no, an urgent call came the next day; the banner sample had been lost! A hotel staff member admitted to delivering to the wrong room but could not remember which one. That may sound ridiculous, but when you are housing over 300 high security international guests, it is possible.
Judy visited the hotel to see what could be done. She spoke to the chief concierge who was unaware of the incident. The embassy staff member was beside himself. A search of the hotel was organised with a large number of staff to no avail. A call at 8pm revealed 98% of the hotel had been searched turning up no sign of the sample. You would think a metre long banner with a bag of Snap lollies attached to it would be hard to miss!
There was nothing else to be done- but as the saying goes at Snap 'there is always time for a reprint'. A reprint of the sample was organised via an external supplier and it was delivered into the hands of the hotel concierge at 9am Monday morning. The concierge took it upon himself to deliver it personally as he wasn't allowing any more mishaps.
Final approval was given to print the banners, with one final minor alteration (art revision number 15). Judy and Wayne were relieved that the banners were printed within one day. The large sizes plus the fact that a third party was producing the items posed an element of difficulty for meeting tight deadlines.
The next challenge for Snap Felix Street was transport. All couriers were refusing to travel into the city due to G20 restrictions, Brisbane CBD was in lockdown and a public holiday declared. No problem for Judy and Wayne, they decided to use their Ute to complete the job. Clearance was given by the hotel for Snap to deliver through the security lines, and help embassy staff install banners.
An embassy office took time out to email Judy (see below). Well done Snap Felix Street , you are an international success story for Snap!
Dear Judy,
I want again to express my sincere gratitude to you and your husband for all those essential help you render me in an uneasy time of preparations to the Summit.