Snap Brendale uses Trans-Tasman link to save client $4000
Published: 9 June 2015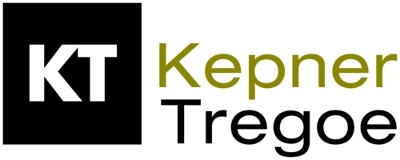 Jade Pearson from KepnerTregoe contacted Snap Brendale with what she thought was an impossible task.
She walked away from the experience delighted and with more dollars in her pocket!
Jade was left in the lurch by an interstate printer. She needed to produce two kinds of 16pp booklets with a quantity of 8000 of each booklet. Each booklet then had to be inserted into personalised envelopes and mailed throughout Australia and New Zealand. After initially quoting the client to send the booklets to the NZ database via Australia Post, the team at Brendale had a brain wave. Why not send the files to Snap New Zealand to print for the NZ database and they could then post from there?
This would save the client $4000.
The client was happy with the result and the extra service she received from Fiona in the design department at Snap Brendale. Fiona sat with Jade on four separate occasions to redo and assist with the preparation of artwork.
Take a look at what Jade had to say,
"Hi Ian,
I'd like to thank you and your team for the work you did for KT this year.
In particular, I'd like to call out the wonderful customer experience I received from Fiona. As you know, I had quite a large print requirement and Fiona provided me much guidance and support throughout the entire process to ensure the final printed products were to a very high standard. Fiona shared her in depth knowledge of the design tools (InDesign, etc) and assisted me to correct issue before printing to ensure the finished product was perfect. Without Fiona's assistance the quality of the final product would have been lacking.
Thank you again to you and your team Ian, Merry Christmas."
Way to go Snap Brendale!