Snap Albury Wodonga hits a high note
Published: 22 February 2013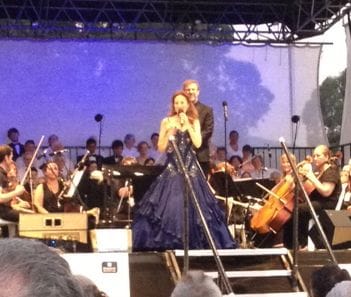 Business is all about relationships
Without clients there would be no business, so forming relationships with them makes good sense. But building a client relationship is more than just supplying their business with your products and services. Getting to know your clients will give you a competitive edge that will last for years to come if done right.
At Snap we like to find different and unique ways to connect with our clients, and because we are such a diverse community covering both urban and regional Australia, many of our events have a distinctly local flavour to them.

Recently Snap Albury Wodonga Franchise Owners, Greg and Robyn Barlow, entertained some of their clients with a unique experience in the picturesque Beechworth district. Opera in the Alps has been a highlight of the district for 17 years, hosting some of Australia's leading opera stars. Greg and Robyn started taking guests to these events 10 years ago, and have shared with their clients an evening of local gourmet food and wine followed by music under the stars. The 2013 event held on January 13 featured one of Australia's leading ladies Marina Prior, and tenor Kane Alexander, supported by a 100 voice choir and the Alpha Sinofia orchestra led by conductor Guy Noble.

"We take clients to Opera in the Alps because we want to do something different that's also memorable, creating a sense of occasion that celebrates what we have achieved in the last year, and kick start the new year in a positive way", says Greg,

"Getting to know our clients better in a relaxed setting helps our relationship with them, which leads to better business all round".