SME tips to surviving the school holidays
Published: 18 April 2018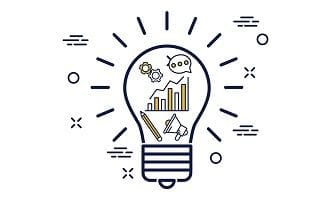 Running a small business is challenging and demanding. Doing it while trying to successfully juggle one of life's other senior management jobs - being mum or dad to kids going through kindy or school - takes Zen-like skills.
As every parent knows, these years fly past so quickly. That's why school holidays are such precious opportunities to spend fun and relaxing bonding time with your children.
But how do you manage 'project school hols' successfully when your other child - the business - still requires attention?
It's one thing to take time off. It's another to commit without being tethered to your work mobile and laptop while you're with your family.
Here are six tips to help you navigate the school holidays as a parent and run your business...like a boss.
Prepare with a school holidays business calendar
Create a list of important work commitments you'll be facing during the holidays. Include your meetings, projects and deadlines, etc. Prioritise each one into categories such as 'urgent', 'very important', etc.
Then allocate minutes or hours you'll need to spend on each one every day (or week) over the holidays.
Be realistic. For example, if you're heading to the Easter Show are you really going to have time for a client call in the morning if you have to get everyone ready?
Not only does this give you a clear picture of what has to be done, it also means you'll be more relaxed and ready to enjoy the time with your family.
Knock off projects and tasks before the holidays
Heading in to school holidays, kids aren't the only ones ready for a break from busy regular life. That's why it's easy to want to leave a lot of tasks until after you've packed your posse off back to school.
However, you'll thank yourself during and after the holidays if you put in extra hard yards up front and cross off as many jobs as possible beforehand. For example:
making important or put off business calls
writing and scheduling ads, articles, social posts, newsletters, etc
sending out invoices
automating your bills
buying Easter eggs
Inform clients and suppliers of your availability
Many of the people you work with are also going to be looking forward to time with their families. So be sure to let them know what times and days you'll be available.
That way, they can better plan their own holiday working schedule.
Call on your support team when you have important business commitments
Unforeseen business issues and urgent projects don't always consider precious family time when they pop up in the lives of small business owners.
So, in the event that something big does interrupt the holiday party, it's blissful to have people around who can take care of your kids while you take care of matters at the office.
Parents and siblings are the obvious go-to teams. But if that's not possible, you could see if another family would mind your kids for a day in return for the same offer on another day.
Or another favour when they are back at school, such as picking up their children up or taking them to sport on the weekend.
Make sure the family know the rules
To give your family the best of you during the holidays, they need to understand that the time you spend working is fruitful.
Kids often don't realise how important your business is especially when they are around and every moment of your attention should be 100% on them!
So, let them know at the start of the holidays that the time you allocate to working at home can't be interrupted. But, also let them know that when work is finished, you are all theirs.
You could even sweeten the deal sometimes by offering an incentive (because you'd never bribe a child, right?) such as a treat or doing something fun together.
Ask your kids to set an alarm on the time you have to work. That way, you don't get lost down a business rabbit hole and they don't keep bugging you with "How much longer mum/dad?"
Get some little helping hands
Sometimes you won't be able to find anyone to look after your kids. Or you may need to head to your workplace and not want to miss out on family time.
Taking kids to your workplace can be a fun way to bond as long as you sell the idea the right way and have enough entertaining duties for your new recruits to perform.
Things like packing and unpacking boxes, searching Google, putting labels on envelopes, sorting items into groups, etc can make kids feel important. Just be aware to switch up duties regularly as children get bored quickly.
Putting some of these tips into action before and during the holidays will make your double life a lot easier, and allow you to be 100% present when you're having fun with your kids.