SME essential marketing guide
Published: 1 March 2017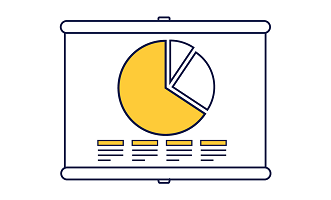 25 tactics to boost your brand, conversions and profits
Wondering where to focus your valuable marketing time and money (or no money) this year? Good news. You don't need a Superbowl Ad budget to promote your brand, grow your business and get tills ringing.
There are plenty of powerful and practical marketing tactics just waiting for savvy small business owners to kick into action many that you can start today for free.
Here are 25 of our favourites.
1. Learn about your audience with customer surveys
Communicating with your customers is the best way to understand their needs and assess what they value the most from you - be it jaw-dropping service, low prices, quality products or after sale services.
It's also the best way to find out if they're not happy and fix the issue before they decide to go elsewhere.
You can do surveys electronically, using a free tool like Survey Monkey, over the phone or when people visit your business. Or you could shout them a coffee down the road.
2. Jump on the mobile fast train
If you're serious about marketing to customers on the web, you need make sure your website is mobile-friendly. These days Google results favour websites that are mobile responsive and punishes those that aren't. Making that change could have a huge impact on your traffic and sales.
Another important consideration is how impatient we all are online. So if you have a few specific tasks that a lot of people want to do on your site e.g. make payments, personalise their experience with you, quickly get information on a few key items, etc, consider a mobile app too.
3. Squeeze more out of email marketing
Email marketing is still the most effective online strategy a business can use to:
connect with customers
make sales
announce offers or news any time of the day or night.
So, if you don't have an email list yet, or have been neglecting your existing subscribers for a while, now is the time to focus on the people most likely to buy from you.
You can use e-mail marketing to share relevant, helpful and valuable information (DIY handbooks, blogs on informative topics, industry information, tips and tricks, a link to a video series). Then once readers are warmed up, they'll be open to you promoting deals. Get some tips on creating winning email campaigns here.
4. Become a video star
Video was hot in 2016 and it's expected to reach boiling point this year. They're incredibly powerful because they engage more senses than written words.
You don't need a whole lot of equipment either. With a couple of lights, a lapel microphone and smartphone you can create high-quality videos and share them with clients directly, or on a blog, Facebook, Instagram, and then create a channel on YouTube.
There are plenty of free and cheap courses online to help you unleash your inner Spielberg.
You can also increase the impact that your advertising has with video ads.
5. Share your expertise in a blog
Blogs are a thrifty way to put your business and expertise under the spotlight. These days it's not about publishing hundreds of posts, but sharing quality information, insights, news, advice and tips that help your target audience on a regular basis.
It's ok to mention or link to details about your business, products or services, but don't make your blog strategy one big sales pitch or you'll quickly lose readers.
If you're not a great writer, consider hiring a copywriter to produce the articles, or invite experts in topics to do guest posts in your blog.
The keywords in your blog posts make them good fodder for SEO too.
Whether you post a couple of times a week or month, blogs are good for business.
6. Get social...in the right network
Love it or loathe it, social media is here to stay, and only getting bigger. The problem many business owners face is the amount of time that managing social media eats up.
You could hire a social media expert to help. Or you could DIY, and laser-focus your efforts.
Firstly, research where your audience hang out e.g. mums, health and lifestyle on Facebook, fashion and travel on Instagram, finance and corporate focused industries on LinkedIn, etc.
Then try to achieve specific goals that are meaningful. Followers and Likes are good and well, but do they add to your bottom line if you're attracting the wrong people? Would shares, conversion to sales be a better measure?
7. Become a published author
Fancy yourself as the next JK Rowling? Hemingway? Or maybe Tim Ferris is more your style? In fact, you don't need to sell millions to be a successful published author (you don't even need to win over an editor or publisher).
You just need to satisfy the desires of a small group of people who want what you know.
When you publish a book, not only does it get your name out there, you instantly earn credibility as an expert in your field.
There are cost-effective, self-publishing options these days that make it possible for you to print your own hardcopy book. And with the rise of e-books, you don't even need to be published on paper.
8. Join your local Chamber of Commerce
Networking is a crucial aspect of business growth. Rubbing shoulder with other savvy business types at your local Chamber of Commerce will give you more credibility and open up new opportunities.
It will also give you a chance to use their common resources. You can be a part of local events, online forums and more.
9. Test different versions of your web pages
Wish you could tell if a small change to a webpage could increase your sales? Google A/B testing can help. And it's free.
A/B testing is where some of your audience see one version a page and others see another both live at the same time. You can test different headlines, lengths of the content, button colours and calls to action against each other to see which works better.
A tiny change could mean thousands to your business. Not testing and knowing for sure could be losing you just as much.
10. Find a cause that means something
Whether it's supporting a charity or cause that's close to your heart with money, a helping hand or your expertise, it's incredibly rewarding to find a bigger reason for doing business than just being profitable.
Aside from the sense of worth it provides you and your team, people are more inclined to support businesses that they believe are supportive of others. Charitable contributions can generate a lot of goodwill.
11. Ask for testimonials and reviews
There's no better endorsement than a happy client. That's why testimonials and reviews are often far more powerful and persuasive than anything you can say to your prospects.
So, after a great finish to a job, ask the delighted client for a testimonial that you can add to your site or Google Business page (so it shows in search results when someone types in your business name).
Or see if they'll leave a review on Yelp or other review sites related to you industry.
12. Offer free consultations
People are fascinated by the word 'free' and any 'no money required' offer automatically piques interest. You can display your knowledge and expertise in free consultations at trade shows, over the phone, on online, through Skype or in person.
By giving something valuable away for free to the right audience - you create a need inside them to give back that can be powerful when promoting paid offers later.
13. Turbocharge your local business listing
If locals are your customers, make sure that your business is listed in the local business directories. Use sites like Google My Business and Bing Places, which are both free and help get you ranked higher. Add your address details to your website too for a local SEO boost.
14. Create infographics to turn dull into fascinating
In a growing sea of online text, infographics are a great way to get your complex, technical or detailed content noticed, read and shared.
Why? Because humans process images 60,000 times faster than words. This makes a well-constructed and designed infographic a powerful tool to educate, communicate and connect.
Plus, people love to share them on social media and add them to their blog posts as reference points. That means more links back to you a.k.a more Google search love.
If you can't create your own infographic, your local Snap graphic designer can help you come up with a smart strategy, compelling theme and impactful design.
15. Run a customer referral program
People love being appreciated for their loyalty. So offer your existing customers a free product or service, discount or other reward programs for purchases or referring new customers. To really make an impact, send them out their own loyalty cards.
You can even check and reward their shout outs done through Facebook, Twitter, LinkedIn, Reddit etc.
16. Conduct an online contest for your email list
Create value around being an email subscriber with a contest. It could be for new subscribers signing up, or too existing subscribers for their loyalty.
The prize doesn't need to have huge monetary value. It just needs to be valuable to your audience. Be it a great business book, some consultation time, or something fun like tickets to a concert, an adrenalin experience or night out.
17. Run a course
Adult education is huge right now. Some people are eager to build their skills and knowledge in a changing world. Others need to find someone they can trust to help solve their problems.
Running courses around audience needs builds your brand and personal credibility. You could create an online course or small group workshop and offer it for free or a fee. Note that if you want to charge a fee, you need to provide monster value and insight.
18. Send out postcards
Post cards are a cost-effective and mighty effective way to do personalised marketing. Everyone loves getting postcards (at least everyone over 35 who used to write and receive them all the time).
In fact, research shows even teenagers love printed marketing material these days because it's completely different to anything they see on phones and computers.
Postcards are all unique, so they grab attention. They are novel, so they build curiosity. They are personal, so they build a relationship. And they are open to everyone, so other people might also peek at your message.
19. Increase your prices
Sales are everywhere. The problem with discounting is that everything is about getting the lowest price. Customers become obsessed with it.
So try taking the opposite route and raising your prices. You might lose some clients, but with the right balance you can make more money per sales to make up the difference and more. Plus you weed out the tyre kicker customers and keep the ones who appreciate the quality of your product or service.
Still feeling scared? There are some clever techniques you can use to raise your prices without scaring off good clients.
20. Send out thank you cards
The power of a genuine "Thank you" can't be stressed enough. A printed, personalised thank you card sends a message that you truly appreciated someone's effort and business. It also displays care, courtesy and professionalism you don't often see or hear these days.
Mushy stuff aside, research shows that when a business expresses gratitude, customers tend to spend more, return less and say nice things about your business.
21. Partner up
They say there's power in numbers. So if you're a small business or specialist in a field it could worth working with a related business on something that helps you both.
It might be to co-host a special event, webinar, workshop or giveaway, and promoting it to both your audiences. If you don't have a big audience, you could offer to create the event or offer in return for promoting it to your partner's audience.
Similarly, you could find affiliate partner with a big audience who might be open to promoting your offer in return for a share or commission.
22. Make it easy for your clients to reach you
Seems like such an obvious thing to do, but you wouldn't believe how many businesses forget to make their contact details prominent. This mistake can cause existing customers a lot of frustration. As for new customers, well, there will be less of them.
So display all your important address and contact info on your packing slips, invoices, website headers, contact page, email signature, stationary, social pages and business card.
23. Create a 'Swipe' File
You know how sometimes you see an ad, brochure, article, website or email and think "Wow, wish I'd done that" or "We should do something similar"? A swipe file is a place to keep all those cool ideas so you can reference them when you're creating your own promotions and marketing.
We're not suggesting you plagiarise others ideas. But it's ok to get inspiration from them - especially ideas from other industries or markets. They're a great help when you're having marketing block and need to come up with a good idea fast.
So grab a folder or open an Evernote account for free and start hoarding like a squirrel.
24. Upload your presentations to Slideshare
It wasn't long ago experts were blaming PowerPoint for the demise of presentation attendees the world over. But that's recently changed thanks to one largely untapped online marketing channel for business owners especially those in the B2B space. SlideShare.
If you have a great presentation, you can upload it to this platform for free and wait for some of the 70 million regulars, thirsty for expert information, to find and check lout your work.
It's a great way to boost your credibility and following, share insights and generate leads. And some of those enthusiastic viewers may just turn into your most loyal brand ambassadors and customers.
25. Speak the language of your audience
It's one thing to launch a whole lot of smart marketing tactics, it's another to connect with your audience. While jargon and industry-speak might be ok to throw around the meeting room, be aware that your customers may not understand this language.
And if impatient people don't get what you're saying, they'll get frustrated and lose interest. So use a conversational tone and everyday words that your target market can relate to.
There are scores of powerful, proven and cost-effective marketing tactics available to time poor business owners in 2017. These are some of the best.
Not sure how you can put some or all of these tips into action? Or maybe you could do with some help figuring out how to approach your marketing to get the best results for your goals and budget?
If you're stuck in rut need some expert advice, the Snap team are here to help.