Small business networking 101
Published: 16 February 2015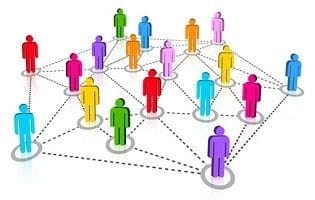 No matter what industry you work in, business networking is essential.
It enables you to build strong relationships, allows you to initiate business referrals, helps you to share skills and learn from others, and can make your time at work all the more enjoyable! If you're more of an introvert or you're new to networking, the idea of attending a business event can be daunting. So we've put together a few simple pointers that will help transform you from networking-zero to networking-hero in no time.
Choose the right type of event
It's important to choose the right type of networking event for you so that you feel comfortable and relaxed. While some people like to network in a pair of stilettos with a full glass of champagne, for others a relaxed coffee meet in a group setting is more appropriate.
Seated meals with a guest speaker provide an opportunity to hear from an expert whilst also networking with others who have similar interests, but if the idea of being stuck at a round table with a group of people you've never met leaves you feeling claustrophobic you might be better off attending a slightly more informal event.
There are a number of ways you can find a local event to attend:
Look up your local chamber of business and view their events calendar.
Talk to clients, customers and suppliers the best way to find out about a community event is through word of mouth with the community!
Try a free online event hook-up site such as www.meetup.com. You can search for events in your area or even create your own event, which others can nominate themselves to attend.
Make small talk
Small talk is a big part of getting to know new people. It's not always easy and it can also be exhausting, so come prepared! Small talk does not have to be related to your business - discuss your hobbies, your family or current affairs. There is no danger of coming across as a 'fake' if you discuss something you are genuinely interested in. Make sure the person you're talking to is interested as well. The number one rule for successful small talk is to get other people talking about themselves (it's everyone's favourite topic)! Ask questions and show interest in what they're telling you.
If the topic of business comes up, feel free to talk about your business and what you do, but make sure your chit chat doesn't come across as a hard sell or a pitch for new business.
Follow up - every time
The first trick to building a strong business relationship is to start one. Exchange business cards, phone numbers or email addresses and follow up with everyone you meet, even if it's just an email to let them know you enjoyed meeting them.
You never know when they might be in the business for someone who offers what you offer, and keeping in touch ensures you stay top of mind.
No need to be nervous
If you haven't networked before, you might not know what you are and aren't comfortable with, so get out there and try a few different events and find exactly where you fit. The first event is always the scariest, but it gets easier (and even enjoyable) from there onwards!
For more information about your small business networking, please contact your local Snap Centre.