Six smart marketing tips
Published: 18 January 2017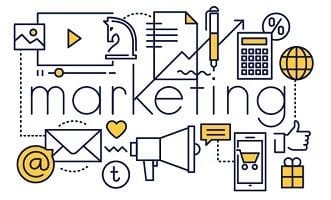 The best marketing tips to grow your business
Smart marketing strategies can set you apart from your competition, help you delight more customers and do wonders for your bottom line.
Here are six highly cost effective tactics you need to be using.
1. Deeply understand your target audience
The most brilliant product won't sell unless there's an audience that really wants or needs it. So, before anything else, learn as much as possible about the people who are interested in the things you sell.
Do some simple research (face-to-face surveys, social media, email) to learn in their words:
who they are
The benefit you provide them
the problem you solve for them
why they like you, or a competitor
what makes them tick.
You can then use this information in all your marketing messages to show them that you understand and care about their needs. People buy from businesses they like and trust.
2. Offer outstanding customer service
The best marketing and advertising messages will ring hollow if you don't back them up with great service. Delight your customers the first time they contact you and every contact point afterwards.
And quickly help those who have problems. It's so easy for people to share their experiences with thousands of others on social media - you could turn a potentially disastrous situation into a customer for life.
3. Look after existing customers better than anyone
It costs far more to entice a new customer than get your existing clients to buy more.
So find ways to thank or reward regular customers for their loyalty. A small token gesture gift card, thank you email, special discount offer, Xmas card, etc - can go a long way.
They may even tell their friends. There's no better publicity than a happy customer spreading the word about a business they trust.
4. Become familiar at networking events
Find potential clients and partners by spreading the word about your business and expertise at industry events.
Attend chamber of commerce meetings, talks, seminars and forums with other industry professionals. Take along business cards that reflect your professionalism.
See if there are opportunities to give talks at any of these events to build your brand, credibility and position as an industry thought-leader.
5. Build a clear, strong brand
Branding means defining your business and its values to you, your staff and your audiences. When customers connect emotively with your business because they share your beliefs:
sales will grow
you'll stand out in a good light from the competition.
But your branding identity needs to be real. Customers are savvy and know it when they see a business promising thing they don't truly believe in or live by.
6. Make your business easy to find
Customer can't buy from you if they can't find you. So learn where your target market try to find services like yours and concentrate efforts there.
It's likely that many will search online, so a website, SEO, Google ads, videos, emails and social media could be helpful. In the bricks n' mortar world, consider brochures, posters, promotional material, and more.
By investing a bit of time and energy into these marketing tactics you'll soon be wowing more customers, scaring more competitors and watching your profits grow.