Signage: How to make yours stand out
Published: 23 January 2014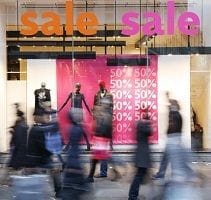 Relevant eye-catching signage
The purpose of signage is to ensure that your business catches the eye of the public and potential clients. But how do you ensure your signage stands out for all the right reasons?
Don't play it safe
Whether it's the colour choice, typeface, location or how you physically install it, ensure your signage stands out from its surroundings. Think long and hard about how you can make an impression. The most famous sign of all the Hollywood sign installed oversized letters directly onto the landscape, meaning the sign rises and falls with the terrain. It's this crooked feature that makes it so eye-catching.
Consider your public
What are you using your signage for? What message are you trying to communicate? How far away will the people viewing your sign be? A sign is made to be read, so ensure that the font type and size you choose makes this possible. Large format printing sizes generally vary from A3 through to A0 with all manner of signage options available from window displays and in-store posters to trade-show banners and mounted custom signs.
Less is more
Using too many graphic elements can draw your client's attention away from the important message of your sign. By keeping it simple and including only one thoughtful image, icon or logo, you can be confident that the message in your signage won't be lost. For example, the classic one-word 'Sale' posters.
Contact Snap
to discover how we can help with designing and printing the ideal signage for your business.