Side hustle - why and how to start a money-making second business fast
Published: 17 May 2018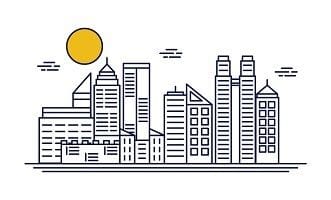 Whether you run your own business or work for someone else, it's not easy to get and stay ahead financially these days.

However, it's never been easier to start a business around something you're passionate about or an opportunity to see.

That's why so many people around the world, and now here in Australia, are running a side hustle a.k.a an income-generating side project - to pay off the mortgage, spend on things they love or even build into their main money-maker.
A few side-hustle stats to get you thinking
10% of all Australians are running a side hustle
On average, they make $24,000 a year from the business
29% have an idea for a side hustle
And anyone can have a shot
Gone are the days when it took a huge capital investment to get a business off the ground.

With the internet connecting you to the whole world, smart phones, simple technology and access to many cost-effective marketing products, you can be up, running and sharing your idea from home in no time.
How to get your side business up and running
Start with a strategy
It's one thing to launch a business. It's another to keep it alive. In fact, 33% of new businesses don't survive their first year.
To help transform your great idea into a money-making machine, we suggest you do some planning upfront so you have a strong foundation to compete and win in the business world over the long term.
Have a read of our article 7 survival tactics for running a small business
Keep your costs in check
It's important to be frugal when you're starting your business. The private jet and limousines will just have to wait until next year.

In the meantime, here are some handy tips to help you start your business on a budget and get on the runway to riches.
Don't go 'cheap' on business cards
Perception is everything in business. And while it's important to stick to a budget, you still need to project a professional, trustworthy image if you want to get your foot in doors during those early days.

Like a confident handshake and a warm smile, eye-catching business cards open doors to new business, new partnerships and new connections you might never otherwise enjoy.

So, invest a little time, thought and budget into a business card design that breaks the ice for the right reasons.
Use online tools for your admin stuff
Software and technology don't have to drain your bank account these days. There are plenty of great tools available online that can help you with everything from managing your day to managing your money.

Most offer a free or very cheap version, with the option to upgrade to Premium when the time and need arrives. A few that you might want to look at include:
Xero - easy to use online accounting software
Evernote - keep track of notes, memos, voice messages, photos et, do research, share files
Google Apps - Gmail, Docs (like a free Office), Calendar, Cloud Access, the list goes on
Go To Meeting - online meeting, training and web conferencing tool
Basecamp - collaboration and project management tool
Work with an affordable, reliable printing company
In many ways, your print marketing, stationery and other pieces are like having staff. They need to enhance your reputation and help grow your business.
Not only do you need affordable printing, you need a printer you can rely on to give you good advice and deliver on promises.

How do you choose a printing company? Here are eight things to take in to account
Create a website that customers and Google love
Whether you're selling online or not, you need a web presence these days.

Most people go online to find out about businesses and the people behind them. The website that you present to them is going to go a long way to forming their impression of your business. And whether they want to do business with you.

That's one reason you need a decent website.

The other reason is that Google search results are important to any business, but especially to new ones. If your site isn't up to Google standards, it may never be seen by your target audience on search.

The great newsit doesn't cost a lot to create a website that looks good on the eye, displays your expertise, captures leads, builds trust and reaps profits.

And, you don't need to be a web designer either.
Follow these 8 steps to creating an affordable website.
Build a community with free social media
Social networks such as Facebook, LinkedIn, Instagram and Twitter are amazing tools for new business owners. It costs nothing to set up business pages and they can help you:
research the level of interest in your idea
increase awareness of your brand
build a closer and more trusting relationship with your customers
improve your search engine ranking.
Like all marketing channels, social media strategies need to keep up with the times. Read about social media marketing tactics that are winning in 2018
Starting a small business is incredibly exciting. You'll feel proud as punch telling your friends, family and anyone else who'll listen. Of course, it's also hard work and there will be times when you'll wonder if you made the right decision.
If you ever need a little help getting your Rocky-like drive back, here are
seven proven self-motivation techniques for SMEs
to get you back up where you belong at the top of the stairs with your hands raised like a champion.
Author:
Snap Franchising Ltd