Should you gift your clients this Easter?
Published: 8 April 2019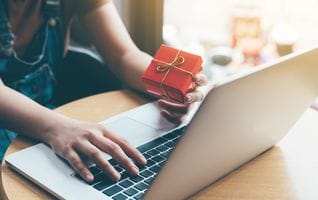 Although the hype doesn't quite live up to the one surrounding Christmas, the Easter long weekend is still the second biggest holiday of the year. So, does this make it an appropriate time to shower your clients in holiday gifts? Here are some guidelines to make sure you're putting the right kind of eggs in your gift baskets this Easter.
Easter vs. Christmas
If you want to send your clients more than just email well-wishes this Easter, remember that, for some, it doesn't quite hold the same spiritual significance as Christmas. In fact, some cultures and religions don't celebrate Easter at all. Thus, people may find a grand Easter gesture a little overwhelming and perhaps even misplaced. That said, the bunny-themed holiday still poses a great opportunity to strengthen your client relationships as long as you don't take yourself too seriously.
Keep it light
Easter is about having a good time with friends and family and, of course, sweet Easter treats. If you do decide to send your clients a token of your appreciation ahead of the occasion, it should reflect the holiday spirit. Your best bet here is to keep it light. Elaborate gifts can appear a bit over the top. One thing you can't go wrong with, for example, are Easter-inspired chocolates. The key here is to try and find something holiday-themed, out of the ordinary and, ideally, something you can't buy all year round.
Target thoughtfully
Have you only ever had one key contact at your client's business or are you in touch with more than one team member? If so, you might want to consider sending out a larger gift basket with snackable goodies for the whole team to share. Your client will likely appreciate that you thought of everyone and clock your team spirit. At the same time, it can increase awareness of your brand among your client's staff and who knows what good might come from that?
Personalise
The 'one-size-fits-all' approach is never a great idea especially when it comes to consumable gifts. So, make sure you consider your client's dietary requirements and preferences when selecting Easter gifts. If you're not sure what they like, try and subtly sneak the topic into your next conversation. Sending your clients something they'll enjoy will not only leave a good taste in their mouth (pun intended), but will also show that you care and you're a good listener.
Avoid overbranding
While you should definitely make sure your client knows who sent the Easter goodies their way, you should also be careful not to overbrand them. After all, the gift should be about them. An overbranded gift basket might suggest a self-centred marketing plot which can be misinterpreted and, thus, have a negative impact on your relationship.
Delivery
Occasions like Easter are a good opportunity to revive relationships with clients you haven't seen or spoken to in a while. If it's possible to schedule a catch-up meeting, hand your Easter goodies over in person at the same time. This can make the whole experience a lot more memorable for the receiver. Of course, if your schedule doesn't allow for a personal visit, you can always enlist the help of the Easter bunny (courier) to handle the drop-off for you.
Gifting clients at Easter isn't exactly the norm, but that's why a small display of appreciation can make you stand out from your competitors and help strengthen your relationship. More importantly, it will almost certainly put a smile on your client's face.
Author:
Snap Franchising Ltd