Seven design must-knows
Published: 22 February 2017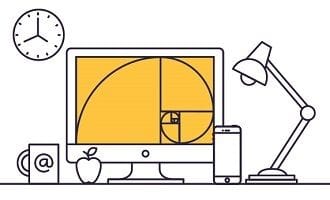 The seven graphic design tips all small business owners should know
Graphic design is visual marketing. A melange of illustrations, pictures, colours, text and symbols, brought together to create print or digital pieces that inspire, inform, persuade, sell and more.
It's communication through visualisation. Effective graphic design was built on the maxim that, 'A picture is worth a thousand words' even when the design is made of words. That's why it's such an important part of any marketing strategy.
Your graphic design checklist for any marketing project
Whether you call in a graphic design expert or DIY, this is not an area to neglect. Here are some tips to help you weave powerful, effective, business results-focused graphic design into your marketing projects.
1. Be bold and creative
To get noticed, avoid following everyone else especially your competitors. Don't be afraid to use new/different icons, symbols or pictures in your design.
2. Colours need to gel with your message
Colour provides emotional and visual cues. It also sets the tone and attracts people's attention towards the design. You can use it to enhance the meaning of something, for structure, as symbolism and more.
It's also important to understand how colours work together, as explained in this short video on the colour wheel.
3. Understand that different fonts convey different feelings
Generally, rounded typefaces are considered friendlier and geometric fonts convey strength and reliability. Choose your font accordingly. Also, take care not to use too many fonts in your design. There are many options, but if you simply want something that is easy to read, attractive and effective, go for something like Helvetica or Arial.
4. Consider size, shape and space
The size, alignment, shape and placement of words and images is crucial. For instance, if the design is for poster, the size of the letter should be big enough to read from a distance or as people are walking past, and they should be aligned properly.
5. Keep it simple and on point
Don't let the desire to be creative and eye-catching override the need to get your important message across to your audience. Add too many elements and your design will start to look like the Las Vegas strip, and people looking everywhere, or nowhere.
The design should sport a clean feel without the background and foreground conflicting.
As Lindon Leader, famous designer of the instantly Fed Ex logo once said, "I strive for two things in design: simplicity and clarity. Great design is born of those two things."
6. Arrange everything in a systematic manner
Even the wildest looking successful designs have order about them. Otherwise the audience doesn't know where to look or what the message is.
Create a hierarchy to ensure the most important part of the message is visually dominant. If your message does not stand out, the design may look cool, but it's ineffective.
7. Remember that good graphic design is a work in progress
Experiment with colours, fonts, layout and pictures before settling for a particular design. If you're using a professional to help you, ask the designer to come with a couple of options.
As you can see, graphic design is a lot more than just a nice image and attractive colours. For even the best marketing idea to work, clever, appealing graphics need to reel the busy audience in before they move on to the next email, brochure, website and more.