SEO essentials
Published: 23 April 2013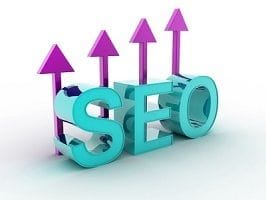 A closer look at search engine optimisation
There are many facets to a successful online campaign. However, in terms of generating web traffic, search engine optimisation (SEO) is still the most effective tactic. If you're looking to begin or review an SEO campaign, there are a number of things you need to get right.
While researching online, be sure to check the publishing dates of everything you read best practices change regularly.
Content
Not only does
Google
love fresh, unique content, potential clients do as well. Remember why you want to attract traffic in the first place and make sure you're writing for people as much as you are for search engines. While it's useful to include keywords in your text, stuffing them throughout your copy turns off humans and machines alike. As well as writing engaging articles, ensure you have descriptive titles and that you make use of header tags.
Links
External links are as vital as ever, but quality is far more important than quantity. Ignore directories and link farms and generic article hubs. Instead look to promote your site in places that will actually give you traffic as well as SEO juice. Internal links are important too, helping keep users and search engine spiders on your site for as long as possible.
Web design
The way your site is created can have a huge effect on its ranking. Having a clear site architecture with descriptive URLs (using product names or article titles in the URL, rather than a string of seemingly random characters) is a great start, and making sure you have a quick load speed (be wary of large images) and avoiding having a site made entirely in Flash will help you rank well.
Contact Snap to have a new site designed with all the latest SEO best practices in place.