SEO and digital content
Published: 18 March 2014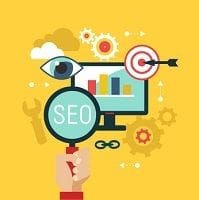 Using blogs on your website is an effective way to grow both your client base and your business.
There has long been a showdown between well-written content and keyword-led content optimised for search. Should you write content to be read by computers or people?
Here's our guide to the benefits of well-written content and SEO content and how you can combine the two in order to make your mark online.
Digital content
Publishing interesting content that discusses your client's key interests and concerns helps demonstrate that you understand them and by extension, your business may have something to offer to them.
This type of content doesn't need to be crammed full of keywords it works on the premise that you are answering typical and relevant questions that may arise as they look through your site and consider a purchase. A restaurant, for example, may include recipes using in-store ingredients of product lists.
SEO
Great content is always findable. It's also important to write content that will maximise your profile on Google search and other search engines. Frequent, but not excessive, use of a range of relevant keywords will help boost your brand through search.
Google utilises an algorithm that ranks pages based on the number of searchable words, the number of internal links in your content and how often it is refreshed. To make the best use of SEO, ensure your website is properly coded for your page to be findable. All pages should have titles, each title should be unique and all pages should have a meta description, which displays as a brief content description on search results.
This is where the technical and human elements of online content come together it isn't good to overload your content with keywords or to produce overly artificial content that undermines readability.
Contact your local Snap Centre today to discuss marketing for your business.