Selecting website compatible images
Published: 2 December 2014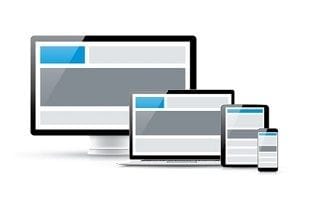 Images can make up a large part of a website and transform it aesthetically.
However, poorly chosen ones can get a site owner or company into a lot of trouble with legal authorities and in terms of user experience.
Reasons for image use
Many people feel that images are vital for websites and without them a page would feel empty. Research using eye-tracking recorders shows that while images can be extremely useful especially on product pages generic pictures that are little more than page fillers get completely ignored by users.
Copyright infringement
Many site owners aren't aware of it, but most images online are protected by copyright. The biggest mistake people make is simply saving a picture from a Google image search, when most of these will be copyright-protected by the site for which they were created or to which they were originally uploaded. Other pictures such as those available through Microsoft's clip art are free to use, although there are limitations on how you can utilise them, with business use normally out the window.
Stock images
Stock images are the most popular way to get around copyright problems. There are plenty of sites that specialise in this, but many of them such as Getty Images, iStockphoto and Shutterstock charge for image usage. Free alternatives exist where you can use stock images without breaking the law or your budget. Some of these include Freerange Stock, Stockvault and freeimages.
Creative commons
Another way to get legal images for free is through a creative commons licence. This licence allows people to share their work for free with others, meaning anything with this registration can be used on your website. These image types can be found easily online. A Google image search can be modified to include a filter for results that are 'labelled for reuse'. Sites such as Flickr also clearly show images that are available under this licence.
Image types
Once you've found an image that you're entitled to use, it's important to get it in the best format. Unless your image has something special about it, such as having a transparent background or some sort of animation, JPG is the best format. These are usually available in small file sizes, load on almost all browsers and via slow connections, and they handle colour as well. Although the quality of JPG files can deteriorate the more you save them, compared to PNG, BMP and GIF, this file format is a clear winner.
Contact Snap to create a website that adheres to all laws and internet guidelines.