Recommendations for budget-conscious, savvy marketing
Published: 27 November 2014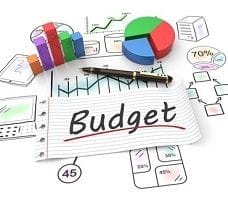 Make the most of your budget with some top marketing collateral tips from savvy business owners.
Invest in business cards
You never know when you might meet someone who is interested in the services your business offers. Create simple, stylish and effective business cards and be sure to always keep some on you. Business cards can be a very cost-effective way of making connections with potential clients, and by handing over a well-designed card you're giving someone a personal reason to remember you.
Put up posters
The digital world may be expanding at a rate of knots, but that doesn't mean you should give up on more traditional advertising methods. For a very small investment, you can print a number of posters and get in touch with potential clients living on your doorstep the very people you might struggle to find in the busy online world.
Run direct-mail campaigns
Connect directly with potential clients with the help of an enticing and attractive mailshot. Direct-mail campaigns can make use of data you already have to really engage with your target market. This ability to focus your efforts on the right areas means direct-mail campaigns can have a much higher return on investment than other advertising methods. Choosing options such as postcards or one-sided brochures can really help cut costs.
Send personal cards
There's nothing like a personal touch for successfully maintaining an existing business relationship. By investing in personalised cards for any occasion, you have the perfect avenue for keeping the lines of communication open not to mention it's a nice way to show your appreciation. Creating a personalised card is an effective way to show clients you care without leaving you out of pocket.
Contact your local Snap Centre for more savvy marketing tips.