QR codes: What are they and are they right for your business?
Published: 6 November 2012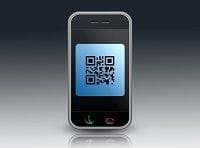 Quick Response codes
In recent years, you may have seen QR codes popping up everywhere, from magazine advertisements to billboards and even business cards.
Quick response (QR) codes, which look similar to barcodes, are computer-generated images that can be scanned by smartphones or tablets to automatically connect users to a webpage or to activate a phone function such as an SMS.
How can businesses use QR codes?
There are many ways to incorporate QR codes into your promotions or branding as a way to give your clients extra value. Use QR codes to quickly and easily direct clients to:
Your website.
Your company social media profiles.
A specific blog post.
A current competition.
Special offers or online discount coupons.
Register for an event.
Your feedback form.
Sign up for your newsletter.
Access free downloads, such as eBooks or MP3s.
A map with directions to your location.
"How to" guides or installation instructions.
Are QR codes right for my business?
It's imperative that you consider whether QR codes are right for your business before jumping in on the latest trend. Consider who your target audience is, if they actively use QR code scanners or would be interested in them, and what you hope to accomplish by using QR codes. It's worth noting that smartphone and iPad users need to download an app that allows them to scan QR codes however this is free and readily available.
Think about where you would place a QR code and where that specific code would direct clients to it should be clear where you are directing your client and be worth their time and effort. Also consider if this tech-savvy trend will add value to your business and your clients' experiences with you.
Speak to your local Snap Centre today about how to generate and incorporate QR codes into your marketing materials.