Putting a fresh spin on direct mail
Published: 15 July 2014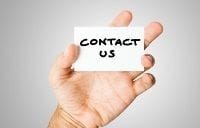 Direct mail is far from dead.
One thing sure to kill your marketing message in a hurry is the unconsidered, hard-sell flyer of the past. It's high time to take the junk out of junk mail for good. So to get your head in gear, we've compiled three left-field approaches to direct mail.
1. Create something practical
Creating something practical is one of the best ways to prevent your direct mail from heading straight to the trash. Whether it's a pocket calendar, a business card holder or a magnet, the most important thing to remember in developing your campaign is to think of how you can create a branded product your client would actually want to use, and also how you can brand it.
2. Supply information
Any business hoping to win the attention of the locals should consider a unique way of sending out a local guide. How extensive this becomes is up to you. You could put together a 'best of' for the area on a postcard, or create a meatier foldout guide book and map. Offering information in this form is a simple way to improve your direct mail without needing a huge printing budget.
3. Make it interactive
Origami, pop-up, 3D, magnetic games there are plenty of flat-packed ways you can encourage your clients to engage with your direct mail. It may be a little more costly, but the simple act of putting something together for fun will keep your business at the top of your potential client's memory for all the right reasons.
Contact Snap to find out how we can help with your next direct mail campaign.