Proven ways to get the best out of Facebook for business
Published: 4 August 2016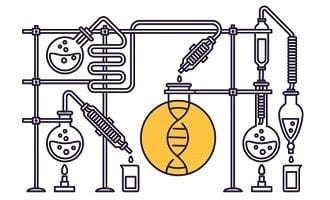 Are you looking to harness the power of Facebook to push your brand ahead? Or have you been investing time in Facebook and not seeing the results you you'd hoped for?
Here are five proven SME techniques for Facebook to help you get more Likes, clicks and customers starting now.
Clearly present your brand
Your Facebook page
Think of this as an extension of your company's website. The persona of your brand must reflect in your Facebook avatar. The profile picture should be your logo or a photo that your followers and potential customers can relate to. Remember, it will reflect as a thumbnail against all your posts.
Your About Us section
This is your calling card and a snapshot of your business philosophy and how you help people. Don't slip into jargon here. Keep it concise and the tone conversational. For most brands, a light and engaging approach works well. Many visitors will first drop in out of curiosity and in a fairly casual mindset, given the social nature of Facebook.
Focus on emotional content
About 75% of all content shared on Facebook is visual photos and videos. That's because they touch more senses (sight and sound) and have a greater emotional impact. Posts that carry a story or reflect a softer and human perspective are also better accepted and actioned on. Facebook can also be a great tool to chat directly with your audience, pre-empt complaints, gain feedback and establish an ongoing rapport.
Time your posts so they get seen
There is an avalanche of new content on Facebook every day. Yours can get easily get lost on a crowded wall if it even makes it there. To help your posts get seen, understand that quality is more important than quantity.
Pointers like the best time to post (for many businesses between 1 pm and 4 pm, but you need to test it with your audience), not more than 2-3 times a day and adhering to a 60 minute turnaround for responses to posts and comments can make a big difference.
Take advantage of free analyse tools
You want to know that the time and effort you are putting in to Facebook is reaping returns. And if isn't, understand more about where to make changes. That's the beautiful thing about the web. There are tools like Facebook Insights and Google Analytics that provide you with real, live information about your actions and trends. And better yet, they're free.
Use paid features to be your sales superstar
While Facebook is a free platform, there are marketing tools you can use to immediately get in front of audience you want with very targeted messages. These include advertising, promoted posts and sponsored stories. When used smartly, alongside other tactics, it can pay rich dividends.
With the phenomenal reach that Facebook has, there are many good reasons to make it part of your strategy for introducing your business to a targeted audience, building relationships with new and existing customers.