Promotional products for your business
Published: 15 January 2013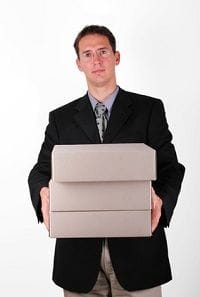 Being memorable
Corporate gifts that also act as promotional products for your business are a great way to reinforce your brand while offering a reward or courteous gesture to your clients. They're also an effective way to recognise your own staff and boost morale.
Whether you wish to personally acknowledge a new business connection, reward a long-term client or simply to support a new advertising campaign targeted at the masses, there are so many ways you can draw on corporate gifts for that special touch.
Ideas for gifts
There are many options when choosing your next corporate gift:
USB sticks
Pens
Key rings
CD cases
Stickers
Magnets
Mugs
Water bottles
Balloons
Chocolates and lollies
Choosing the right gift
It can be hard to choose what will be the right fit for your clients or staff. Here are some tips to help you decide:
Choose a product you'd be happy to receive yourself.
Choose a gift you're proud to put your business name on.
Try to pick an item that will be seen or used regularly.
Don't make it too personal.
Consider your own goal when choosing the gift.
Consider choosing an item related to your business or unique to your industry.
How giving gifts can benefit you
Corporate gifts are a fantastic way to promote your company while enhancing your overall business image and creating familiarity and trust in your
brand
. You never know where your gift may end up or be seen, so there's always potential for your gift to generate unexpected interest or word-of-mouth marketing.
On a more personal level, the act of giving to your business connections is a reliable, simple and enjoyable way to build your relationships while making others feel valued and connected to your business.

To find out more about how we can help you create the perfect corporate gifts, contact Snap today.