Printed label design tips to boost your brand and sales
Published: 4 June 2018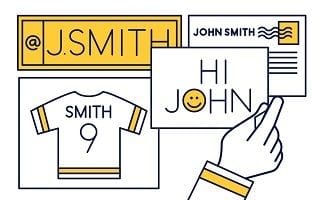 Studies have shown that 70% of purchase decisions are made at the point of sale. That makes printed labels a crucial branding and sales tool.
Here are five ways to ensure your label is appealing and includes the necessary details to catch eyes and lift sales.
Design with the container and product in mind
It would seem obvious to make sure your label fits the product or container it will sit on. Yet, it's been overlooked many times before. Take into account the product:
Size
Shape round, square, etc
Texture smooth or rough
It's also important to consider the amount of the product you want to display.
If it's attractive, create a label that complements the visual without overshadowing it. If it's not so easy on the eye, use the label to draw attention away from the container.
Use colour, texture, and type to your advantage
When it comes to fonts, be sure to choose something that's readable at a glance, even from a distance.
Your colours need to make reading easy too. White, clear, cream, as well as unique gold or silver finishes can help your design to stand out from the packaging.
It's also worth understanding the subtle psychological impact of colours such as:
Blue labels indicate authority and trust
Silver labels are associated with elegance, high tech, and sophistication
Brown labels stand for reliability, sustainability, and earthiness.
Make it memorable at first glance
Often labels are sitting on shelves up against stiff competition. To design a printed label that captures attention, ask yourself:
Is my label different from others?
Does it clearly and accurately reflect your product and brand?
Will our audience find it compelling, attractive and impactful?
If you have the opportunity to control the display lighting, placement, presentation do so. And try to get the best locations in the shelves and store.
Make your words and images pop
Feature your product and/or business name prominently on the label so it's easily to identify and the first thing customers notice.

Appealing illustrations or photos can draw attention even faster. You can find photos on stock library sites. If you want a good quality drawing, talk to a professional graphic designer.
Ask for feedback

When it comes down to it, the only people you need to impress are customers. Spend a little time up front finding out what they think of your printed label design and others in the market through interviews and surveys. For example:
Which design do you prefer, and why?
Do you think the design fits the business/industry and why/not?
Does the design reflect the product/experience correctly?
Which other company designs do you like, and why/not?
Designing and printing a great product label requires a deep understanding of your brand, your potential customers, design and printing.

With the help of printed label experts at your local Snap Centre, a bit of research and a great product behind it, your label will be an invaluable asset to your business.
Author:
Snap Franchising Ltd