Postcards and your business
Published: 15 November 2012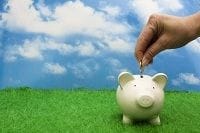 The humble postcard
It would be easy to overlook the humble postcard in an age where the choice of marketing mediums is almost endless. But unlike print or online advertising, a postcard literally places your message in the hands of clients, making it a surprisingly affordable and targeted marketing tool.
What is postcard marketing?
Businesses can use postcards in a variety of ways, from generating leads and cultivating return business to introducing new products and closing sales.
Small businesses on a modest budget can benefit from the low-cost and targeted reach of a postcard campaign, as can businesses looking for a regular or seasonal means of communication.
For companies wishing to trial a new product or service, postcards can be an affordable option to test the waters before committing to an extensive marketing campaign. This all comes down to four unique advantages:
Affordability: Low printing and mailing costs are all great for the bottom line.
Efficiency: Postcards can be printed quickly and efficiently, requiring only a few days from print to postbox.
Tight targeting: With the right mailing list, postcards can hit a finely-tuned target market.
Visual impact: Postcards are open form, meaning your message will reach many eyes as it passes through the mail or sits on a client's desk. This visual currency is crucial to extending your brand.
Medium and message
The most effective business postcards are a clever mix of eye-catching design, concise copy and customer incentive. Be sure to use both sides of the card the front for your key message and call to action, and the back for all other details. Get the design right and your postcard will always end up in the right hands.
Contact your local Snap Centre
to find out how we can help
print
and
design
your next postcard marketing campaign.