Patrick to sing for disadvantaged kids at Wagga Wagga Takes Two
Published: 24 April 2012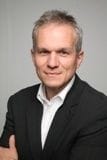 Singing Snapper
This week's guest blogger is Patrick Almanci from Snap Wagga Wagga. Patrick will be doing his bit for charity tonight and having some fun at the same time.
Tonight and tomorrow night, I will be taking the stage at Wagga Wagga Takes 2 and singing to raise money for children in disadvantaged countries.
Now in its sixth year, 'Wagga Wagga Takes 2' teams together local entertainers and celebrities to provide two nights of entertainment all in the name of charity.
On both nights, the audience will vote for the song and performance they like the best by donating money to the duo's chosen charity.
I will be fulfilling the role of 'local entertainer' I have been singing professionally for about 15 years and I will be teaming with an inspirational lady called Kate Bowyer.
Kate founded a charity now called Little Paths Australia after witnessing the terrible conditions faced by children who lived on the streets of Mwanza, Tanzania.
Kate's work in supporting children in very poor countries, enabling them to go to school, is truly inspiring and I hope we are able to raise a lot of much needed money for this very valuable cause.
Wagga Wagga Takes 2 is a really entertaining couple of nights out and I get a lot out of being involved. All of the duets are backed by a six piece live band and it is a great night out for everyone.
We get really good feedback from the audience who find it is much more fun than watching people sing on reality TV!
The great thing is that if you aren't in Wagga Wagga you can still support us! To learn more about Little Paths Australia, go to http://www.littlepaths.org.au/ and to donate to Kate and I, please visit http://www.gofundraise.com.au/pages/search?query=little%20paths