Our top three TED videos
Published: 20 August 2013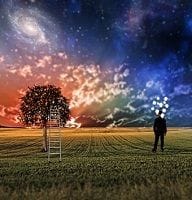 Ideas Worth Spreading
TED is an inspirational non-profit group that believes in Ideas Worth Spreading. They do this through a range of global events and annual conferences, where they invite leading thinkers from around the world to share their big ideas. Here's our pick of three inspiring business speakers:
Nigel is the co-founder of Earth Hour and the bestselling author of Fat, Forty and Fired. In this inspirational video he talks us through the critical need for work-life balance and his four observations about how we can make it happen:
Have an honest, social debate about what exactly work-life balance means.
Recognise that it's up to us as individuals to take responsibility for the life we want to lead.
Be careful about how we define and judge balance.
Approach balance in a balanced way. The smallest changes can radically change our lives and definition of success.
Tim Leberecht has a radical approach to branding. In this quirky talk, he covers three big ideas for embracing lack of business control, and even putting it to good use:
Give clients and employees more control: Collaborate on the creation of ideas, knowledge, content, designs, product even pricing!
Give people less control (and more meaning): Sometimes restricting choice is a clever way to counter the confusion of abundance.
Beyond control: Smart businesses accept that they are exposed to serendipity.
Our working culture prizes extroverts. However, Susan Cain argues that introverts, in their quiet, contemplative way, can bring extraordinary talents to the world.
She points out that one-third to a half the population is introverted. Yet introverts are routinely passed over for leadership positions. Her research shows that introverted leaders often deliver better outcomes because they're much more likely to let their employees run with their own ideas. Her suggestion? When it comes to creativity and leadership we need introverts doing what they do best.
Interested in creating a business video to share with clients? Contact Snap to see how we can help create yours.