Online marketing advice for business
Published: 17 January 2013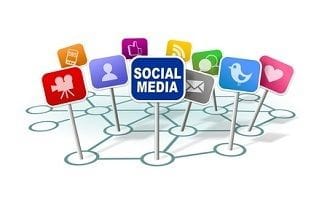 Take the first steps
The internet has somewhat levelled the marketing playing field, allowing small to medium enterprises to compete with the bigwigs. Gone are the days of needing a huge advertising budget to get your name out there, now a great strategy and a little know-how can take your small business to the next level.
Online marketing explained
The term online marketing refers to any promotional efforts that happen on the internet. This includes social media, email, company website, blogging, ePublications, banner advertisements, search engine optimisation, Google advertisements and more. Don't think of these as mutually exclusive tools; they should all work together to give your business as much reach as possible.
Getting started
Start by looking at what you're already doing online. Do you have a website? Facebook page? Blog?
With this information, it's time to start thinking about what you want to maintain, what you want to ditch, what you need to improve upon and what you can add on.
Be realistic about what you can and can't do. While there are many avenues that are completely free of charge, you may not have the manpower to keep them updated. So keep it manageable and do what you can well.
Creating a strategy
Consider what sort of message you want to send, who your target market is and how each component of your digital efforts will link. Although we're looking at new media, the old marketing adage 'consistency and repetition' still holds true.
Advertising
If you have a marketing budget available (regardless of how small), it's worth considering investing in Facebook advertising and Google AdWords to make the most of the online spaces you're in and to get your content out to as many people as possible.
The best thing about these services is that you can set your own budget and test drive them with smaller amounts of money to see what works for you.
Contact your local Snap Centre for a Marketing Health Check today.