One-of-a-kind Mother's Day gifts
Published: 8 May 2014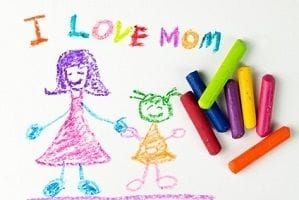 Mass-produced and overpriced candles just doesn't cut it anymore.
Consider giving mum a gift as unique as she is with a one-of-a-kind, personalised design that will last beyond breakfast in bed.
1. For the sentimental mum
Along with the influx of digital photography has come an unfortunate tendency to store photographs only on our devices. Mother's Day lends the perfect excuse to print your favourites and gather them together in an album, scrapbook or homemade photo box.
2. For the mum with everything
Find some meaningful words whether an inspirational quote, a lyric from her favourite song or a passage from her favourite book and have them printed on a poster and framed. If you want to really surprise her, hang it on the wall without telling her the expression on her face will be worth more than words.
3. For the faraway mum
If you can't physically see mum on Mother's Day, consider creating an eBook album of photographs and memories to send her way come May 11. The digital format will allow you to weave meaningful music and pieces of video footage throughout to make it really personal and interactive.
4. For the funny mum
When the mass-produced Mother's Day cards are falling short, gift one that really is one of a kind. Create a unique card that holds one of your personal jokes it will make your mum's day in a way no Hallmark quote could.
Contact your local Snap Centre for help with all your printing needs.