New business essentials: Enhancing your brand identity
Published: 4 December 2012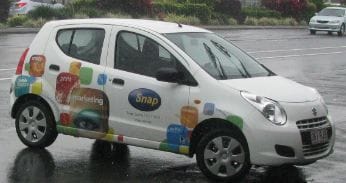 Great branding is all about consistency and efficiency.
So for new businesses looking to introduce their brand to the world, it pays to get it right the first time. Here are some of the keys ways to integrate your branding across the business for standout results.
Recognisable logo
This is a
key identity piece
that needs to inspire trust and confidence. You can use text, an image or a graphic symbol just try to keep it simple so that it works just as well on a business card as it does on the side of a car. Make it distinctive and easy to reproduce and your logo could last the life of your business.
Professional website
Clients come to your
website
for information, so make it easy for them with simple, uncluttered design, straightforward navigation and compelling copy. Work with a designer to ensure your brand and logo are integrated across all aspects of the site. And for the most efficient reach, go the extra mile and develop a mobile-friendly site that is accessible on mobile devices.
Business cards and stationery
They may be small, but a great
business card
packs some mighty branding punch. Lead with your company's name and logo and include all relevant title and contact information. As with your cards, keep branding strong across all company stationery, including your logo, company name and contact details into all
letterheads
.
Banners, signage and vehicle graphics
If you have distributors or agents working on your behalf, consider providing them with branded
banners or signs
that will communicate in your absence. And for businesses on the move, vehicle graphics and wrapping can really make the most of your cross-city commutes.
Contact your local Snap Centre to find out how we can help with your new business's print, design and website needs.