Millennial marketing: How to woo the new buying powerhouse
Published: 21 April 2017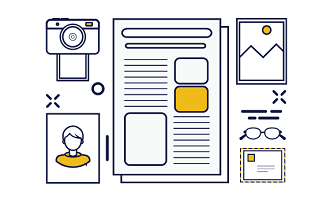 According to research conducted by Accenture, millennials (people around 18-32 years old today) spend close to $600 billion in the US alone. This is expected to skyrocket to $1.4 trillion dollars by 2020.
Here at home, 4.2 million millennials have a combined disposable income of $530 million each year.
With property becoming an impossible dream for many, younger buyers are turning to instant gratification purchases - from cars and travel, to gadget, clothes, experiences and more.
So, how can your business capture the eyes, hearts and minds of this sprightly, confident and well-informed demographic?
Here are seven marketing tips that can help you open doors to your new BFF customers.
1. Become mobile-friendly
It goes without saying that if you want to be found by millennials, you need an online presence. But not just any website will do.
Many young people access the internet exclusively through their mobile devices. If your site is not mobile-friendly, they won't stick around. In fact, Google may not even show them your site.
And if you really want to make an impression, you should create a mobile app that's tailored to the things they want to do most with a business like yours online.
2. Use Facebook (and its little sibling)
Millennials may not rave about Facebook, but they expect businesses they connect with to be on Facebook. They consider Facebook as a useful social media platform for researching small businesses, their products and services. So, if you want to be noticed, get your Facebook page up and running.
Of course, Instagram is hugely popular with young audiences. If you have a product or service that can be marketed in a visual way (and subtly, no hard selling here), you should #geton #IG #asap.
3. Build up your reviews
Everyone loves a recommendation from someone else, but millennials have grown up in the age of online reviews, Amazon, Trip Advisor and Uber. They consider reviews more important than any other information when making a decision in your favour or otherwise.
So, ask customers who have had a great experience with you to post reviews on your Facebook page, Google My Business page, in testimonials or specific review site, such as Yelp, Productreview.com.au, etc.
4. Offer discounts and coupons
No one enjoys deals more than millennials - be it saving money, getting something extra, 2 for 1 if they bring a friend, etc. Except perhaps the retired grey army.
So try some promotional offers via email, on social pages and QR codes that they can scan on their phones. Then direct them to your physical store online shop to redeem the bounty.
5. Let them know you have a bigger reason for existing
Today's younger demographics may seem a little self-absorbed, but they are far more aware and concerned about the world around them and the world as a whole than many previous generations were at their age.
So they want to associate with businesses with a mission and vision beyond making oodles of profits. It's ok to be successful. In fact, that sort of drive is seen as a great quality. However, they like to see that you are doing something you are passionate about. And that you're thinking about ways to give for your success too.
There are many ways to do this. You could support a non-profit organisation that matches your beliefs, goals and values. Do some volunteering or arrange a fundraising event.
Don't be afraid to promote your goodwill. Just make sure your actions are genuine rather than simply a sales tactic.
6. Show them that your team are important to you
This might not be a marketing strategy, but it pays to remember that the millennials watch how you treat your employees. If you are good to your staff, research has shown they are more likely to favour you.
Featuring stories about, or contributions from, your staff on your site or social pages is a good way to show you care.
7. Take it offline too
Sure, online is king, but millennials love to visit physical stores. They often use online resources to research products and services before heading to the shops.
And good news for neighbourhood businesses. Millennials show a marked preference for local businesses - and are fascinated by printed direct mail.
While young audiences may seem baffling to you, when it comes down to it, they are much like every younger generation has ever been. They're excited about finally having money to spend and the freedom to make their own decisions.
The big difference is that they now have more channels to search for, and research, the things they want and need. And they expect to be able to do it quickly, without confusion, and with the benefit of peer reviews.
Embracing millennials as an important audience and showing them that your business is listening and wants to help them, could be hugely beneficial to you today, and for many years to come.
Need some help talking to millennials about how you can help them? Get in touch with the Snap team.