Mastering the client follow-up
Published: 28 November 2013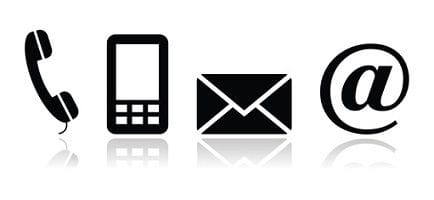 Great client follow-up, for repeat business
Great service with a first-time client can guarantee your business a sale. Great client follow-up after the sale, however, can ensure a level of satisfaction that will grant your business a loyal ongoing client. So what's the trick to mastering client follow-up?
Be sincere
Your clients can sense an insincere or forced follow-up, so it's important you are genuine. By following up with your clients confidently and authentically, you are taking steps to build an honest relationship.
Remember, it's important you demonstrate to the client that they mean more to your business than simply a sale. For example, opt to send educational material in lieu of a business catalogue.
Avoid being too generic
It doesn't matter how large or small your business is, each client in your database needs to be spoken to individually. Break your audience down by factors such as spending habits, age and living arrangements. Cater your follow-up to the needs they have. By proving that you know your customer, it will prevent your follow-up from appearing like a cold call.
Try sending an eNewsletter that ties into a local event or a personalised postcard for major celebrations such as Christmas. This act of goodwill will show your business values them on a person-to-person basis.
Be consistent
By regularly checking in with clients you are demonstrating to them that your business offers high-quality service and their needs won't be forgotten. Word of mouth is an enduring marketing technique that has a lot of pull, especially in local markets. If your business can prove its high-quality service, it will likely earn you respect from clients as well as any colleagues and friends they may refer.
Contact your local Snap Centre
to see how we can help your business master the personalised client follow-up through our print, design and website services.