Marketing to baby boomers
Published: 7 August 2017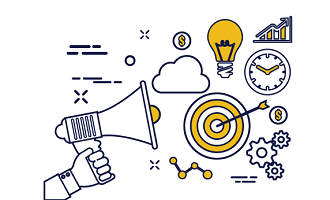 All the marketing focus these days seems to be on how to appeal to those fickle younger generations, Millennials and Generation Z. But there's far less talk directed at the most cashed-up, ready-to-spend people on the planet - Baby Boomers.
Spanning from mid-50s to mid-70s in age, they make up a quarter of the population. And they don't see themselves as older generations before them may have at the same age.
Some impressive Baby Boomer stats
Here are some eye-opening facts about these big spenders:
They're the largest generation of the lot and growing fast
More than 40% of Australia's wealth is in the hands of the Baby Boomers
They have an inherent drive for survival, identity and independence
Post 2008 financial crisis, at least 40% delayed their retirement to become financially secure
So if you have a product or service that could appeal to this huge market, it makes sense to focus some attention and marketing in the places they roam, and on the things that are important to them.
Here are some ways to do that.
Ensure your website is boomer-friendly
The baby boomers are turning to online stores and researching products online. In fact, they're people who created the internet boom and had the early successes. Many of them have been online longer than you have. Or possibly even before you were born.
So, if you want to be noticed by them, make sure you have a user-friendly website that's easy to navigate and read, for all ages.
Also, ensure your website works across all devices. Details like phone number, address and working hours should be available on your website and social media pages.
Connect and promote on social media
You can reach across to the Baby Boomers through social media. Facebook is a popular medium to communicate with them. Create special Facebook ads targeting them. If you're market is more business focused, connect on LinkedIn.
Appreciate that loyalty matters
If there is one thing the baby boomers love, it's the reward for loyalty. They were the first to reap the benefits of loyalty programs such as frequent flyer, American Express cards and Diner's Club.
They are also far more loyal to the brands they use and stores they visit. You can make this work for you by implementing an exclusive loyalty program for them. You can get professionally made customised loyalty cards for your customers.
Make an offer or deals
A great way to a baby boomers heart. Although they spend a lot more than the earlier generation, they love a good deal. And will often brag about it to friends. So offering a discount coupon, gift certificates or a combo deal could pay off big time with the baby boomers.
Provide excellent service
Action speaks louder than words. If you back up your claim with good services, baby boomers will stick to you like glue. This means sincere, smiling personal attention and interaction when they visit your store.
It's worth training your young staff to give great service. Remember, Baby Boomers grew up in an age when personal services meant everything.
Keep an eye on safety
Although age is but a number, as we grow old, it's not so easy to run a marathon. So make sure your business is welcoming and safe.
Ensure proper lighting for good visibility, install anti-skid flooring or carpet to avoid risks of falls and slips, make aisles wider for smooth mobility, offer comfortable seating arrangements and so on. A few thoughtful changes can bring huge results.
While attracting young buyers is vital for your future success, Baby Boomers are live and kicking when it comes to consuming. They hold the majority of the nation's wealth, are tech savvy, love entertainment and spend a lot of time online. All this make them ideal customers for your business.
If you need some help tapping into this amazingly active and lucrative generation, contact your local Snap marketing experts today.