Managing your business reputation online
Published: 5 September 2013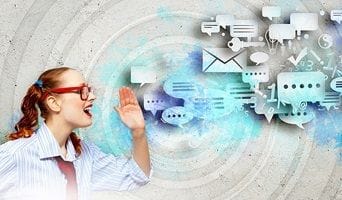 Online essentials
The growing popularity of social media, blogs and online review sites has created a culture whereby criticism is delivered in a public and permanent space, making reputation management absolutely essential for any business.
Taking the time to monitor and manage your online reputation will ensure you are perceived to be the trustworthy business that you are.
Monitor: Search
Google your company
name
and any words or names associated with your business (e.g. your CEO's name and product names). Go beyond the first page of results, change your location settings and test various search engines to get a better scope.
Manage: Ensure any negative reviews don't wind up on the first page of Google by publishing positive content that drives it down. Start a blog, a YouTube channel and invest time into your social media pages and soon enough the first page of Google will be dominated with pages you can manage.
Monitor: Google Alerts
These free, real-time email alerts will instantly notify you when your business name is mentioned. It's still a good idea to run a monthly or weekly audit of your own to pick up on anything Google Alerts may have missed.
Manage:
Should you come across a blog post dedicated to a negative response to your business, the blogger/writer will likely appreciate you getting in touch directly and trying to resolve the issue.
Monitor: Social media
Not everyone will supply feedback on your Facebook wall or think to tag your business page, so it's imperative you conduct regular searches for your business name on social sites in addition to monitoring notifications.
Manage: When responding to negative comments, it's a good idea to take the conversation out of the public spectrum by asking the writer to contact you directly over email or a private Facebook message.
Monitor: Review sites
Conduct regular searches on sites like Yelp and Google reviews to catch those new reviews that have not yet made it to the first few pages on search engines.
Manage:
Constructive criticism is worth addressing and responding to, but unwarranted attacks are best ignored as engaging in a conversation will only push the link higher up the Google ranks.
Contact Snap to see how we can help your business with its website and marketing needs.