Making first impressions count: Designing your company's logo
Published: 11 April 2013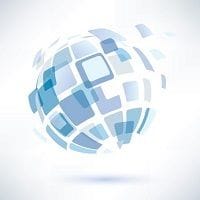 Relevant memorable logos
Your logo visually represents everything your business stands for. It's important to consider a range of elements to make yours stand out. Here are a few ideas to keep in mind when creating a striking logo that's in line with your business brand.
Keep it simple
The key to a memorable logo is simplicity a clean and functional logo will be easier to read and recognise. Remember that you may need to use your logo for various purposes, including your business card, website and brochures. A simple logo is the way to go for versatility and visibility.
Avoid trends
In order to avoid updating your logo for fashion's sake, ensure your logo is timeless when it comes to fonts and style. For example, the Nike 'swoosh' has been used since 1971 but is still as unique as ever. Your company will change over time, but your core values and principles may not, so your logo needs to last the distance.
Consider colour
Your logo's colour speaks for the tone of your brand. Pinks and purples could suggest moods like 'happy' or 'fun', whereas black and navy blue could give your logo a sleek and professional tone. As a general rule of thumb, try not to use more than three colours for simplicity. Keep in mind too that your logo should be still effective in monotone in case you need to print it in a black-and-white publication.
Contact Snap
to see how we can help design a logo for your business.