Make an impact on Twitter with their new photo-sharing feature
Published: 22 May 2014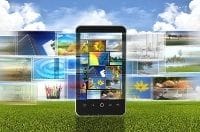 A quick scroll is all it takes to see that tweets with images receive more than double the real estate of tweets without.
A study released in March proved tweets with images experience an increase in engagement too. Given this, social media marketers were thrilled when Twitter announced a couple of changes to image sharing on mobile.
What are the changes?
Earlier this year, Twitter announced they were rolling out two new mobile features that would make sharing photos on Twitter easier and more social than ever before. The first of these is the ability to tag up to 10 people in a photo and the tags don't affect the character count at all. The second allows you to share a series of up to four photos displayed in an automatic collage through a single tweet.
What type of images should I share?
A picture may paint a thousand words, but sharing pointless images will only frustrate your followers. Here are some suggestions on what to share to boost branding, relevance and engagement.
1. A behind-the-scenes snap: The occasional behind-the-scenes look at your business such as a staff member's birthday celebrations will showcase the personality of your business.
2. An infographic: If you've created an infographic, make it work a little harder by sharing a snippet with one of the most click-worthy statistics.
3. A blog sneak peek: In a four-image collage, share two typographic quotes and two images from your post to see that clickthrough rate to your blog soar.
4. A distraction: Look out for a series of cute, funny or beautiful images to share mid-afternoon when people's attention span is waning.
5. A brag book: Ask clients to share images of themselves using your product for the chance to win a voucher or other prize and have them use a particular hashtag. All you'll have to do is search the hashtag and retweet to show off your fan base.
Visit your local Snap Centre for help with your digital marketing presence.