Logo lessons from the world's best brands
Published: 13 June 2013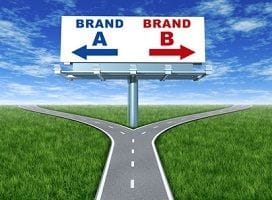 Tips from successful logos
There are many schools of thought on how to design a great logo, although key features such as scale and simplicity are commonly agreed upon. To get started on your logo design quest, take inspiration from some of the world's most memorable designs.
Nike
Nike's simple swoosh logo was created in a rush on a tiny budget. The owner didn't like it at first but, pressed for time, he went with it anyway. Over time it has become one of the most recognisable logos in the world. It's simple and the tick shape has positive connotations, which are backed up by the "just do it" slogan.
Apple
Apple's logo is simple and effective. Over the years the design has been trimmed down and made simpler and simpler remember the old rainbow apple? to leave us with just the core design. If you can create a logo that people instantly recognise as being yours then you're on to a winner.
Starbucks
Starbucks shows that you can succeed with a logo that is seemingly unrelated to your product, so long as it stands out. Since 1971 the mermaid has undergone a few changes but it took 40 years for the company to be confident enough to remove their name from the logo.
Coca-Cola
Some companies don't feel the need for a graphic logo, and the biggest soft drink manufacturer in the world is the perfect example. Apart from a change for New Coke in the '80s, Coca-Cola has used their company name in the same font since the early 1900s, only introducing red in the 1950s.
Contact your local Snap Centre f
or help designing a logo that will stand the test of time.