Local SEO for small businesses
Published: 9 April 2013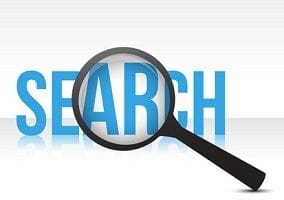 SEO for small businesses
If your company is online there's a good chance you've undertaken, or at least heard of, search engine optimisation (SEO). There are many activities and tweaks that fall under this umbrella, and one part that small businesses may want to pay particular attention to is local SEO.
Much is the same with a local and a wider SEO campaign. As for a general SEO campaign, you need to create a well-optimised website that takes into account on-page factors, content strategy and external links, but there are a few other things you need to consider when targeting the local region.
Google Places
Setting up a free profile on Google Places is an essential first step. This will tell the search engine much about where you're based, which means you can show up for relevant searches when people type in your town or when they're looking on Google Maps.
Citations
As well as telling Google where you are, it needs confirmation from other sources. Having a highly ranked directory list your business and its address can work wonders especially if this information matches with what you've told Google and with what you have on your own website.
Reviews
There are many important factors to Google's ranking algorithm, and reviews from sites like Yelp are some of the major ones. There's no quick or easy way to get reviews on these sites, but so long as you're providing an excellent service to your customers the reviews will start to come in. If for some reason your business is receiving negative reviews, don't react negatively. It's best to start an open dialogue with the user and look to help them it may even assist you in creating an even better offering.
Ranking well on Google is a great way to get traffic to your site and customers through your door. None of this is possible, however, if you don't have a well-optimised site.
Contact Snap to create a website that search engines will love.