Lisa McGuigan Wines toasts the efforts of Snap Darlinghurst
Published: 17 March 2015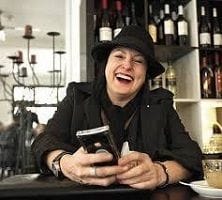 Snap Darlinghurst shows why their clients love them with this story about a last-minute print job being completed in only 6 hours. Nothing stops this team from getting the job done on time!
One of Australia's eminent Business women Lisa McGuigan has been a client of Snap Darlinghurst for some time and appreciates the service she receives from Rahul and the team.
Lisa runs training courses related to wine and as such requires the manuals and certificates that are necessary to deliver the courses.
More recently she had a late content change which meant Rahul and the team had to deliver course material comprising of 30 manuals and course certificates within an 8 hour window, a job that usually requires a 24 - 48 hour timeframe.
They did just that and in only 6 hours! Take a look at what this client had to say about working with Snap Darlinghurst,
"Your quick turnaround time has helped us tremendously to meet deadlines both domestically and internationally. You have always managed to deliver what we need in extremely tight timeframes, and the job always comes back at a high standard.
We will definitely be recommending you to all our contacts and suppliers."
That's one very happy client, great work Snap Darlinghurst!