LinkedIn for business
Published: 26 September 2013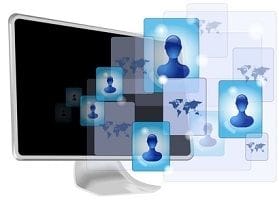 How Linkedin is different to Facebook
For the majority of business owners, LinkedIn is very much the 'set and forget' of social networking. But this is a mistake because while Facebook definitely has its place in your social strategy, the LinkedIn user is likely to be business inclined and more likely to translate into a conversion. If you're letting your personal and company profiles sit idle, amp them up with these seven tips for maximising the power of LinkedIn.
Complete your profile
Aim for 100 per cent completion for both your personal and company profile. One of the most neglected parts of LinkedIn is its projects and presentations feature. Use them to show off your best work!
Optimise your profile
Research the keywords clients use when searching and include them in your profile, particularly in your headline. Think specific titles (e.g. freelance writer Sydney) rather than the more general queries we would use for SEO.
Keep it professional
When it comes to profile pictures, no one wants to see your cocktail-in-hand holiday snap, and having no photo at all is a spam red flag. Always use a professional photograph and, when making contact through messages, avoid abbreviated 'text speak' and over-familiarities.
Ask for recommendations and endorsements
It is perfectly acceptable to ask for endorsements and recommendations from former clients, and their addition will give your profile and company page authenticity. Just remember to return the favour!
LinkedIn Ads
Some small businesses have dabbled in
Facebook
ads, but LinkedIn remains largely untapped territory. Try the direct ads feature to buy ads that only your target market will see it's something of a silent achiever.
Join groups
There are so many LinkedIn groups out there and they are a great opportunity to find like-minded business owners and make contact with potential clients.
Make contact
It's not enough to simply grow your connections. To stand out, you need to make contact with them. Introduce yourself and your business but avoid hard-sell tactics.
Visit your local Snap Centre to see how we can help you better market your business.