LinkedIn Company Pages
Published: 31 January 2013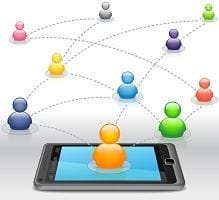 LinkedIn is the world's largest online professional network.
With a presence in over 200 countries, it's an integral form of social media for businesses of every kind.
LinkedIn Company Pages allow businesses to connect with LinkedIn members, engage and keep them up to date on the latest company news. Company Pages are a great place to post relevant updates, list business opportunities or job vacancies, and list products and services.
The benefits
There are many benefits to a LinkedIn Company Page that other
social media
platforms can't offer. As well as being a professional networking outlet, LinkedIn enables you to:
Profile your business and link back to your website.
Create brand recognition.
Make your business visible to potential business partners.
Make yourself visible to potential employees and share career opportunities.
Assist with new lead generation.
Showcase your best existing employees.
Engage with followers.
Request business testimonials from other LinkedIn members.
Write testimonials about other businesses, employees or clients.
How to create your own
Creating a Company Page on LinkedIn is easy, but first you'll need a personal LinkedIn account.
Sign in to your personal LinkedIn account.
Go to the Add Company page.
Enter your company name and email address.
Confirm the request to join through your email.
Fill in the basic details about your business.
Add any extra information or photos you'd like to include.
If you wish, add a product or service from the products and services tab.
The most important part after creating your page is to maintain it and post regular updates to interact with other LinkedIn members.
Is it right for your business?
Company Pages on LinkedIn aren't necessarily the right approach for every business. The best way to know if it's right for you is to explore the platform and get familiar with how it works and what's on offer. Will the benefits help your business? Do you already use the platform and find it useful? Do your existing or potential clients engage on LinkedIn? Do similar businesses to you have company pages? Does the nature of the platform suit the nature of your business? These are all questions to consider.
Contact Snap today
to find out how we can help you with your online marketing and social media strategies.