Lessons from some of Australia's most iconic logos
Published: 19 September 2013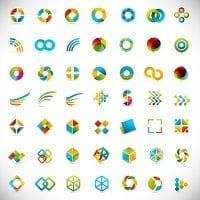 A focus on four
Creating a logo has to be one of the most important design decisions a business owner has to make. The logo acts as an identifier for your brand and needs to communicate a lot with very little. In fact, the best logos are those we feel so familiar with that we almost don't even notice them.
These four iconic Australian logos are just that and more, and there's a key element from each that you can take away and consider when designing your own business logo.
Qantas
The Qantas logo has been revamped several times since its inception in 1944, but two things have remained the same throughout: the colour combination and the kangaroo.
Lesson: Think carefully about basic elements of your design. Some redesigns are almost inevitable, but colour and symbols are identifiers you probably won't want to change.
ABC
The Australian Broadcasting Corporation's 'worm' logo design was submitted way back in 1965 and has only had one significant change (in 1975 when colour television was introduced) since.
Lesson:
The longevity of this logo speaks volumes for minimalism in design being the key to logo success.
Commonwealth Bank
So recognisable is the Commonwealth Bank's current logo that it's hard to believe it was only introduced in September of 1991. Like Qantas, the Commonwealth Bank has undergone a series of logo changes but the golden colour, which is symbolic of wealth and quite different from the other big banks' colours, has remained.
Lesson: The colour of your logo often becomes the colour associated with your brand. Choose something that stands out from your competitors.
Australia Post
The red colour in the ubiquitous Australia Post logo was chosen by designer Pieter Huveneers in response to research carried out that showed the public felt the colour was synonymous with postal service.
Lesson:
Good old-fashioned market research never goes astray!
For help designing or refreshing your business logo, contact your local Snap Centre today.