Lessons from LinkedIn
Published: 21 March 2014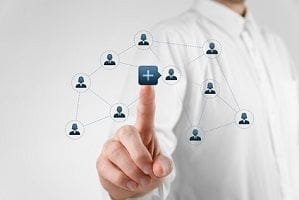 How important is social media?
We know social media can be used a successful marketing tool, but is all that time spent coming up with the perfect Twitter-friendly sound bite really worthwhile when it comes to your business growth?
According to a new survey conducted by LinkedIn and the market research company TNS, it absolutely is. The study showed that social media plays a critical role for growing small to medium businesses (SMBs), and not just as a marketing tool.
The vitals
The study surveyed 998 North American small and medium business professionals with revenue between $1 million and less than $50 million. Of those surveyed, three out of five businesses surveyed are in growth mode (defined as seeing an increase in revenue year on year) and one in six businesses are in hyper-growth mode (defined as seeing significant increases in revenue year on year).
The key statistics
81% of SMBs use social media.
Of those who use social media, 94% use it for marketing.
Of those who use social media, 49% see it as a valuable source for learning about their markets and growing their business (competitor analysis, connecting with peers, learning from experts).
61% find social media useful in gaining new clients.
90% see social as a highly effective way to maintain brand presence.
88% report social media as effective for generating word-of-mouth about a company.
89% see social media as important for delivering content.
82% consider social to be a meaningful source of lead generation.
73% of the hyper-growth businesses increased spend on social media in the past year, 56% of those in the growth stage increased spend, and only 42% of those in the non-growth stage reported an increased spend.
82% of those in the hyper-growth mode say social media is effective for generating new leads.
The take-away
The most interesting thing about this survey is the strong correlation between hyper growth and an increased spend on social media. More of the hyper-growth segment reported increased spend on social media and social ads than email marketing, events, online ads and offline ads.
The key take-away? Test drive increasing your social spend in 2014 and watch your business grow.
For more marketing advice, contact your local Snap Centre.