Keep your business balanced in 2016 with print marketing
Published: 25 January 2016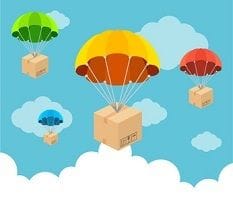 Online marketing rules the realm these days
In 2016, platforms such as Google and Facebook are exciting and modern options when it comes to promoting your company. Print marketing is often overlooked in the modern advertising arena, but it shouldn't be ignored.
Print marketing remains one of the most effective ways to promote your business. When considering whether to invest in print marketing, keep in mind the following points.
1. Print marketing differentiates you
Most businesses today turn to digital marketing for promotion. For this reason alone, print marketing is enticing because it has become a unique platform. Placing an ad in print therefore makes a business stand out from the monotony of 2016's usual advertising mix.
2. Print marketing is more tangible than digital marketing
Placing an advert in a magazine or newspaper is a great way to engage audiences because they're able to hold the ad in their hands instead of looking at it through a computer screen. The marketing material is tangible, staring back at them, and it gives audiences a more comprehensive viewing experience. Additionally, print collateral often stays on coffee tables and counters for weeks at a time - giving businesses a valuable return on investment.
3. Print marketing reaches different audiences
Even with all the technical gadgets available to consumers, not everyone is on the same level when it comes to the internet. Some audiences (mainly older generations who did not grow up with the digital marvels of recent decades) are only contactable through offline means. Therefore, businesses must always consider their target demographic before devising an integrated marketing strategy.
4. Print marketing builds brand recognition
It's essential to have a diverse marketing mix in order to produce the most successful campaign. Print marketing, in tandem with digital marketing, is an excellent opportunity to further solidify your message and circulate your brand. Don't be shy - put your business out there and take advantage of every possible marketing opportunity.
These tips will help on your journey to mastering your next promotional campaign. Consider traditional print marketing to add a new and exciting twist to your marketing mix.
Contact your local Snap Centre for more information.