Is your corporate identity consistent?
Published: 9 May 2013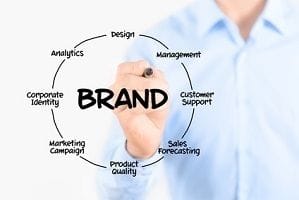 Consistent "Look and feel"
Nowadays, it's likely that your clients will see your business in a number of different places in store, online and through printed material and it's important that they get the same message about who you are and what you do through each one. From a good first impression to an image that garners trust for a lifetime, getting your corporate identity right is a must.
Be consistent
Consistency is paramount to getting this right. If you have your website designed to a different brief than your store decals, your letterheads or your business cards, it gives a confused message to potential clients. By creating a strong brand, you can impress a unified message and people know exactly what and who they're dealing with. After a while, clients will begin to associate small things like colours or part of a design with your business, and suddenly you'll know you've got it right.
Be sure
That sort of recognition comes after lots of years of consistent messages and small business owners are best to spend time thinking about logos, colour schemes and other design aspects before confirming anything. Changing your mind after a few months, or even years, can be potentially damaging to your business if not done properly.
Be prompt
If you've already noticed that your corporate identity is not consistent, it's important to get things in line as quickly as possible. Have a look at everything you've got and weigh up the pros and cons is part of it associated with your brand and does it reflect what you're trying to do?
If you decide to go through an image overhaul, make sure you change everything. Recycle any business cards or stationery with your old details and ensure everything is up to date. Even small things like email signatures with old or missing images can have a negative effect on your overall brand.
Contact Snap to see how we can help you with your business branding needs.