Is it ever too late to learn something new?
Published: 10 May 2013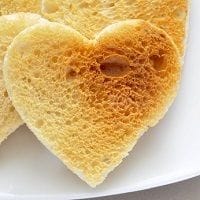 Most people are nervous to some degree when it comes to change.
When you have never done something before it is easy to avoid trying it out, particularly if it is technology you are not familiar with.
A new email marketing platform was recently introduced to Snap Franchise Owners. The platform is a new innovation for our network, easy to use and streamlined with ready-made templates. This was the ideal opportunity for Franchise Owners who hadn't used email marketing to support their own business' marketing activities to try this cost effective way of keeping in touch with their clients.
Snap Castle Hill embraced the new technology with a positive attitude and Owner, Brett Smith found the results to be significant.
Using templates supplied by head office, his first email campaign yielded four order enquiries and one live lead for websites and QR codes, products that had not had a major focus in his business in the past. Email marketing has proven to be a simple and cost-effective way of keeping in touch with his clients.
Brett and his partner Danielle have just welcomed a baby boy into their family, so Brett is also about to learn some new skills for becoming a dad!
Happy Mother's Day for Sunday to Danielle, and all the other mothers, grandmothers, and special women in our lives.