Is Instagram right for your business?
Published: 2 July 2013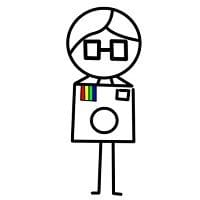 An audience of 100 million monthly active users
Boasting 100 million monthly active users, Instagram certainly offers spectacular reach. But is this photo-sharing app right for your brand? And, if it is, how can you make it work for you? Here's what you need to know about the mighty Instagram (no tech wizardry required).
What's your story?
Instagram is more than just a photo sharing tool, it's really about sharing a story. So whether you own a bookshop or a bar, the question is do you have a story you want to tell to your community, and can you tell it with an image?
If the answer is yes, then Instagram is a beautifully visual way to reach potential clients and give them a sneak peek into your business.
Picture this
So how does it work? Here are some ways to use Instagram for your business:
Promote sales and events: Posting images can be a really quick and creative way to tell the world about your events and keep your brand top of mind.
Showcase your product: Have a product you love? Take some snaps and share them with your feed.
Host a photo contest: Ask users to post topic-based pictures with a dedicated hashtag, or post your own and ask for quirky captions.
Take people behind the scenes: Offer insider knowledge on what's coming up for your business or products. Maybe even profile some of your employees, company celebrations or a day in the office.
Get smart
Once you're in the swing of it,
optimise
your Instagram presence with a few of these tips:
Work the hashtags: These are keywords with a hash (#) sign in front of them. They make you more findable.
Interact: Keep the conversations moving and get into some good old friendly banter with your followers.
Look interesting: Go for well-styled, interesting or odd snaps that will generate some interest.
Stay subtle: Let your pictures do the talking and try not to go in for the hard sell.
Measure success: Track your activities and responses so you can understand what works best for your brand. Google Analytics will do, or look into Instagram-specific tools like Statigram or Simply Measured.
Talk to your
local Snap Centre
about our extensive website and marketing services.