Invest in your business - the decision to spend in order to grow
Published: 2 February 2012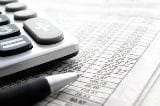 Spend to Earn
At some point many businesses face the decision to make a large investment to grow their business, expand service offering or simply to do things better.
Dean DePinto at Snap Mackay is our guest blogger this week and discusses making that decision for his business.
Snap Mackay opened four years ago and since then, we have had great customer support.
We are not the only digital printing firm in Mackay but we try our hardest to go the extra mile to satisfy our customers and it is working well.
As our business grew it became apparent we had to decide whether to take the next step of installing a production digital press.
No one else in Mackay has one in fact, we think it is the only one of its kind in Central Queensland.
Obviously making a large investment is daunting especially in the current economic climate. We analysed our current demand and made an estimate of the work that would be put through a new press bearing in mind the new press would be able to print on a wider range of stocks and much faster than the presses we had in house.
We also felt the Mackay business community was vibrant and that business would continue to grow.
So we made the decision to make a major investment and installed our Xerox Color 800 Press last week. Already it is being used and we expect as customers learn more about our capacity, work will keep rolling in.