Introducing Vine
Published: 21 May 2013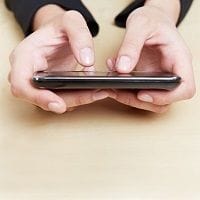 I heard it through the grape vine
Vine, Twitter's new video-sharing app, is taking the world by storm and helping businesses promote their brands in a completely new way. Here's what you need to know about Vine:
The concept
Vine is a free video-sharing app that captures six-second, looping videos. Think of it as the video version of Instagram. The app is also deeply integrated with Twitter and Facebook, so you can share short, snappy videos with the world.
The Vine advantage
Vine hit the number one spot for free apps in the App Store just six months after launching. Part of the app's success is its limitations. With only a six-second video loop to work with, users have to be intensely creative and selective. It's also the perfect medium for capturing life in motion, while also being small enough to share across multiple online platforms.
Business applications
Small businesses and startups are already experimenting with these bite-sized videos to extend their brands. Here are a few options for your business:
Demonstrate products: Visualise your latest products or services, demonstrate how they work, answer any frequently asked questions and showcase unique selling points.
Humanise your brand: Add some fun to your brand by sharing fun facts about the company, profiling staff members or taking a tour through your offices.
Create buzz: Promote upcoming products or events with short sneak-peek videos. Approach it like a tiny, tantalising ad it will speak so much louder than a standard text-based social post.
Start conversations: Use fun, friendly videos to connect with customers. Ask people to share their own videos and start some valuable business conversations.
As with any new platform, Vine requires creative and consistent use to really add value to a brand. Contact your local Snap Centre to see how we can help your business with its marketing and website needs.